Mumbai Executive Committee Members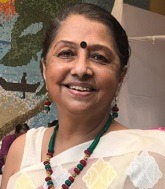 Purnima Contractor – President AECED Mumbai
Purnima Contractor ECD consultant, Founder Director of Greenfields Creative Learning Solutions. She is President of AECED Mumbai & Head Operations of AECED National. Trustee of VYF an NGO, working with disadvantaged children. She believes that learning through music is every child's birthright.
Archana Jamdar – Secretary AECED Mumbai
Archana is the founder and director of Inspired Learning – a company started in 2011. Archana was fortunate to get trained in contemporary philosophies, namely the Inquiry based approach and the Reggio Approach through mentors of Eton House in Singapore. She strongly advocates the need to bring in play and exploration in early years settings. "Children want the same things we want. To laugh, to be challenged, to be entertained, to be delighted" – Dr. Seuss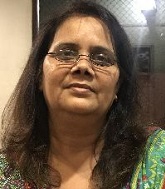 Meera Mahendra – Treasurer AECED Mumbai
Meera considers parenting the highest priority as it is one of the biggest variables implicating the overall well being and development of the child. Nutrition, emotional and physical health fall under the direct purview of parents.
Dr Shobha Bharat – Vice President AECED Mumbai
Completed her Master's degree in Human Development from University of Mumbai, PhD from SNDT University and a Certificate course in Emergent Literacy in Early Childhood Education from Goldameir Institute, Haifa, Israel. She presently contributes as the HOD and Senior Assistant Professor in the Department of Human Development at S. P. N. Doshi Women's College affiliated to SNDT Women's University. She comes with a vast experience of 28 years as a Teacher Educator in Early Childhood Education and Consultant in the field of Human Development.
Monisha Singh Diwan – Joint Secretary AECED Mumbai
Monisha is an international ECD consultant currently consulting with ARNEC for UNESCO's ECE-SEL project for teachers and with Mercy Corps, Uzbekistan for ECE-literacy. She is also a trained restorative yoga teacher, a published poetess and authoress. She is the Joint Secretary at AECED Mumbai and an E.C. Member at National and brings with her, her current ECD learnings and unlearnings to AECED. A believer in lifelong learning, her favourite is Maya Angelou's quote "Do the best you can until you know better. Then when you know better, do better."
Rekha Menon – Joint Treasurer AECED Mumbai
Rekha has more than twenty years of work experience that entailed being a teacher in India and abroad in preschool and primary school. She is an ECD and Elementary Consultant.
Dr Vidhya Satish
Vidhya is the Director of SIES Institute of Comprehensive Education, Sion, Mumbai and Nerul Navi Mumbai, an institute training teachers in Early Childhood Education, Counsellors and Special Educators.
Ms Moon Devdas
She works as a preprimary Headmistress in Thakur Public School. She has completed her Bachelor of Arts from Mumbai University. She believes in Curriculum building according to age criteria, Designing & drafting school magazines etc.
Archana Jain
Archana is currently working as Associate Professor, Head, Department of Human Development at Sir Vithaldas Thakersey College of Home Science (Autonomous).
Swati Bhatt
Swati is currently the Director at THE LEARNING CURVE India's leading preschool and daycare chain. She is a qualified Instructional designer and a Postgraduate in Marketing.