Workshop 4 : Maths in early years.
Date : 23/02/2019
Place : Juhu Vile Parla Gymkhana, J.v.p.d. Scheme , Juhu Scheme, Vile Parle (west) Mumbai – 400 049
Workshop Facilitator Profile
Nilesh Nimkar is a founder trustee and director of QUALITY EDUCATION SUPPORT TRUST (QUEST, www.quest.org.in ) and has over two decades of field as well as organizational experience in early childhood education, elementary education, teacher's training and capacity building and curriculum development.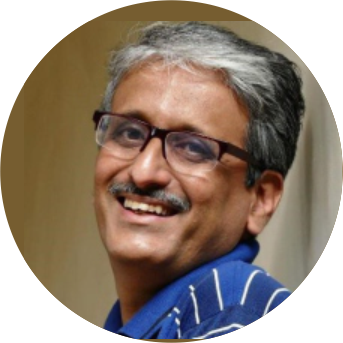 Workshop 3 : Mindfulness + Heartfulness nurturing social emotional learning in children.
Date : 19/01/2019
Place : SNDT University Juhu, Mumbai
Workshop Facilitator Profile
Monisha Singh Diwan, contributes as an ECD Consultant, in particular as the coordinator for the intervention on Early Childhood and Social-Emotional Lea in supporting ECD programmes and her interests and experience are in the area of ECD Workforce training at different levels, Parenting Education, Programme Design & Development and Programmatic Quality assessments, spanning varied settings and geographies.
Workshop registration process
To register for our workshop, kindly download our workshop registration form here.
To know about the fee and other information of workshop, kindly refer below.